---
QRT 73 TU
---
Concept
We will be on the air from two of the VK9 islands this summer, 2014. We will do the vacation-style operation. And we will make effort to be QRV as long as possible. It'll be our pleasure, if we could be your new one.

General Infomation
| | | |
| --- | --- | --- |
|   | Cocos-Keeling Islands. | Christmas Island. |
| Dates | July 29 - August 2 | August 2 - August 8 |
| Call Signs | VK9EC | VK9EX |
| ITU Zone | 54 | 54 |
| CQ Zone | 29 | 29 |
| IOTA Ref. | OC-003 | OC-002 |
| Locator | NH87JT | OH29UO |



Modes / Frequencies
SSB/FM/CW/RTTY/PSK31 on 6 - 160m.
Please find us at around the ordinary DX frequencies. (i.e. 14.025, 21.295 etc.)

QSL Routes
LoTW
Available after our operation (Highly recommended)
OQRS(Clublog)
Available after our operation (Highly recommended)
Bureau
Your QSL should go to JF3PLF (Closed)
Direct
To JF3PLF with SAE + IRC/2GS
eQSL
All QSOs have been uploaded to eQSL system.

All QSL cards have been sent via the bureau or by mail by December 5th 2015. Therefore, please refrain from further bureau QSL requests. However, your direct QSL requests are still available.

CAUTION: Those who wish to receive our VK9 hard copy QSL card(s), please be sure to send your QSL card(s) to us via Bureau and/or Direct so that your card(s) arrives at us before the first anniversary of our QSO. We won't be able to send our VK9 hard copy QSL card(s) after the first anniversary of our VK9 operation.



Special Thanks
We very nuch appreciate the great support from : ICOM Japan, ICOM Australia, Radio Parts Japan, Spiderbeam, JA3ART, JA3BVG, JA3GFL, JA3IHI, JH3FEN, JH3FJG, JH3QNH and JH8BKL.
We would like to pass our many thanks to WIA(The Wireless Institute of Australia) for their assistance and advice.
Also our thanks should go to all of radio amateurs in all over the world who call us during our DX-vacation.

Our Main Sponsors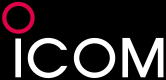 We used IC-7100, IC-7000 and IC-2KL with SpiderBeam Antenna. They helped our operation very much. Our QSL cards were printed by Emil, LZ3HI -Gold Print Service-. Quality is excellent. Thanks!